For over 25 years, the executive team at S4 has been helping companies unleash their most powerful asset – business relationships – to create long-term, sustainable growth in a myriad of industries. Meet our executive team.
---
Founder & CEO
Sallie Sherman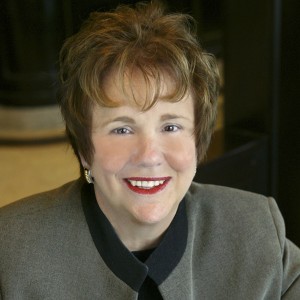 Sallie Sherman is the CEO of S4 Consulting. She is an expert in helping organizational leaders transform the way they approach critical B2B relationships and implement the complex changes needed to manage those relationships as strategic assets.
Sallie is the author of Five Keys to Powerful Business Relationships and The Seven Keys to Managing Strategic Accounts and a Visiting Scholar at The Howe School of the Stevens Institute of Technology. She was selected as one of "12 Women You Should Know" for 2005 by the Women's Economic and Leadership Development Organization.
Sallie has over 25 years of experience assessing clients' strategic relationships, developing and guiding the implementation of new relationship management strategies and programs, consulting with executives in strategic and tactical management issues, advising them on relationship recovery issues, improving the quality of their strategic account programs, and designing and delivering executive development programs to improve strategic relationship management capabilities.
Sallie earned her B.A. from Centre College, a master's degree from Xavier University, and a Ph.D. from The Ohio State University.
READ SALLIE'S LATEST MESSAGE (Click to read >>)
---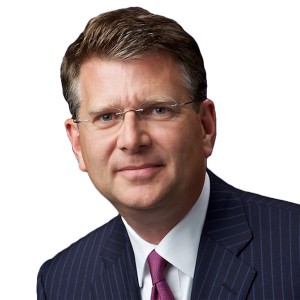 President
Brad Mitchell
Brad Mitchell is President at S4 Consulting. Most recently, Brad's client-centric leadership as Chief Commercial Officer of the AccuWeather Enterprise Solutions team drove double-digit business growth for this global B2B commercial weather business.
Brad successfully managed a host of AccuWeather B2B relationships including those with six of the ten largest companies in America and 16 of the Fortune 50.
In 2000, Brad was founder of ChainDrugStore.net and until 2005 served as President and CEO where his team acquired, retained, and grew customer relationships with twenty-five Fortune 500 companies, including GlaxoSmithKline, Bristol-Myers Squibb, Novartis, AstraZeneca, Lilly, Costco, CVS, RiteAid, and Cardinal Health. The ChainDrugStore.net pharmaceutical supply chain network was then acquired by a private investor.
Prior to 2000, Brad provided leadership in a number of roles including Senior Vice President and Chief Marketing Officer of DrugEmporium.com and White House staff of President George H.W. Bush. He also assisted with President Bush's 1988 Presidential campaign, and led the Presidential transition team for the National Aeronautics and Space Administration (NASA), the White House Office of Science and Technology Policy, and the National Science Foundation.
Early in his career, he was a senior management consultant for Ernst & Young and began his career as a production manager for General Motors.
Brad is a frequent guest lecturer at Penn State and has been published by the Harvard Business School.
Brad earned his B.S. in Industrial Engineering from The Pennsylvania State University and his master's degree from Harvard University. He currently serves as board member emeritus on the College of Information Sciences and Technology Advisory Board, as a board member on the Center for Service Enterprise Engineering Advisory Board at Penn State, and is a member of the Tau Beta Pi and Alpha Pi Mu engineering honor societies.
Brad is a Lieutenant Junior Grade (retired) in the United States Naval Reserve.
---
Vice President
Steve Vucelich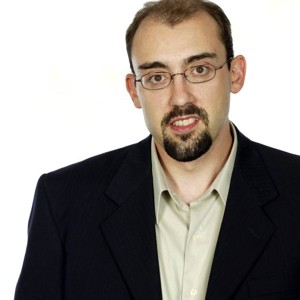 Steve Vucelich, Vice President and Partner of S4 Consulting, is an expert in helping companies design and implement relationship management programs, uncovering improvement opportunities, customer profitability measurement and industry positioning. His experience in competitive intelligence, best practices, and financial analysis helps clients increase the profitability in their business by growing revenues and decreasing cost.
Steve assists clients by analyzing and customer segmentation, working across a range of industries including health care, transportation, technology, energy, and telecommunications. As a result of his work, clients are better able to identify additional profitable business opportunities and to evaluate innovative approaches to partnering with customers.
Steve received a B.S.B.A. in Business and Accounting and a B.S. in Management Information Systems from Geneva College, and an M.B.A. in Organizational Leadership and Management from Franklin University.
---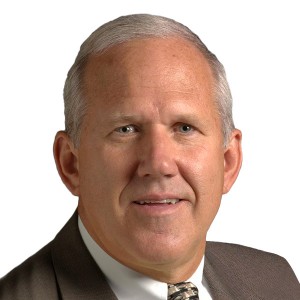 Practice Leader – Health Care
Jack Fish
Jack Fish is a principal at S4 Consulting and Practice Leader for health care.
Jack brings over 30 years of experience in the health care industry with expertise in executive leadership and management, sales leadership with P&L responsibility, managing national accounts, as well as strategic planning.  Jack spent over 33 years at the Senior Executive Level of GlaxoSmithKline (US) in Sales Management, Sales Support Management, Wholesaler and Pharmacy Relations, and in Channel Management and Pharmacy Solutions.  Jack began his career at GlaxoSmithKline in 1976 as a Sales Representative and grew with the company in the changing landscape of the health care industry.
Jack has served on the Board of Directors for the National Association of Chain Drug Store Foundation (NACDS) from 2004-2009, and served as the Vice Chairman of the Pharmacy Industry Council.  From 2005-2009, he served on the Board of Directors of the Pharmacy Quality Alliance (PQA).  In 2006, he received the Lifetime Achievement Recognition – Nexus Award presented by the Healthcare Distribution Management Association (HDMA).  In 2009, he received the Lifetime Achievement Award – Harold W. Pratt Award, presented by the National Association of Chain Drug Stores (NACDS).
His assignments took him from New York to Boston, Dallas, and finally to Philadelphia in 1989. He ended his tenure with GSK as the Vice President for Channel Management and Pharmacy Solutions in 2009.
Jack Fish received his bachelor's degree from Syracuse University.
---
Practice Leader
Steve Jaffee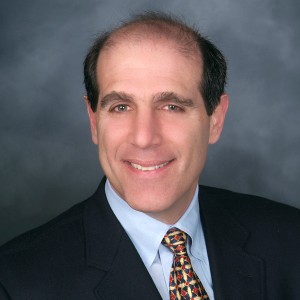 Steven B. Jaffee, S4 Practice Leader, is a highly accomplished executive with an outstanding record of using growth strategies to drive shareholder value. Mr. Jaffee brings 30 years of experience in energy, telecommunications, specialized lending and private equity investing to focus on business strategy and operations through his work in corporate turnarounds and crisis management.
Prior to joining S4 Consulting, at the request of two venture capital investors, he served as interim CEO of Manta Media, Inc., leading a turnaround effort which included a restructuring of the business, building a new technology platform and leading the search committee to successfully recruit a new CEO. Mr. Jaffee also served in numerous capacities at Textron Financial, where he served as EVP of Mergers & Acquisitions and his experience included working out, restructuring and disposing of large portfolios of distressed assets including small business, media and franchise finance loans.
While at Textron Financial he also founded Textron Financial Mezzanine Partners and was Group President of the Structured Capital Group, responsible for asset-based lending, syndicated bank loans and leveraged leases.Before joining Textron Financial, Mr. Jaffee was recruited by the venture capital investors of RFC Capital to replace the Founder/CEO and turnaround this distressed investment. In just over three years the company was sold to a strategic acquirer with internal rates of returns to the investors in excess of 30 percent. He also spent 13 years in the energy business, building a natural gas marketing company that was acquired by Enron.
Mr. Jaffee graduated from McGill University and earned his master's degree in business administration from Northeastern University and has served on the boards of directors at numerous successful private equity investments.
---
Practice Leader
Casey McGeever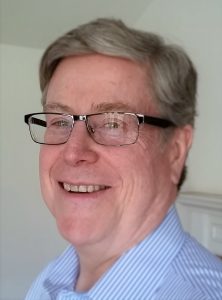 Casey E. McGeever is a highly accomplished executive with thirty years of experience working with corporations to deliver revenue enhancement through focus and innovation. As a S4 Practice Leader, Casey draws on a wide range of professional successes, ranging from Fortune 500 turnarounds, to multiple successful start-ups, to thought leadership within the field of sales and marketing excellence.
McGeever's consulting experience spans over thirty years having launched his own consulting company specializing in assessing and maximizing the value of new commercial and industrial technologies, and in optimizing the go-to-market strategies for those technologies. He has a long history in evaluating targeted acquisitions, structuring technology and marketing partnerships, and enabling achievable strategic plans.
Casey developed strong practical sales and marketing skills, honed over several decades as both a senior consultant and a practitioner at firms such as L'Air Liquide, Kaiser Engineers and Technology Assessment International. Casey has unique experience in evaluating new and existing  products/services.  Also identifying the optimum market niches and associated sales strategies to maximize revenue and to hit strategic goals.
Casey earned his BS in Chemical Engineering from the University of Southern California, his MS in Chemical Engineering from the University of California, Davis, and his MM (MBA) from the Kellogg School of Northwestern University.  He has been the principal inventor for multiple patents in the US and abroad.