Two Lessons in Leadership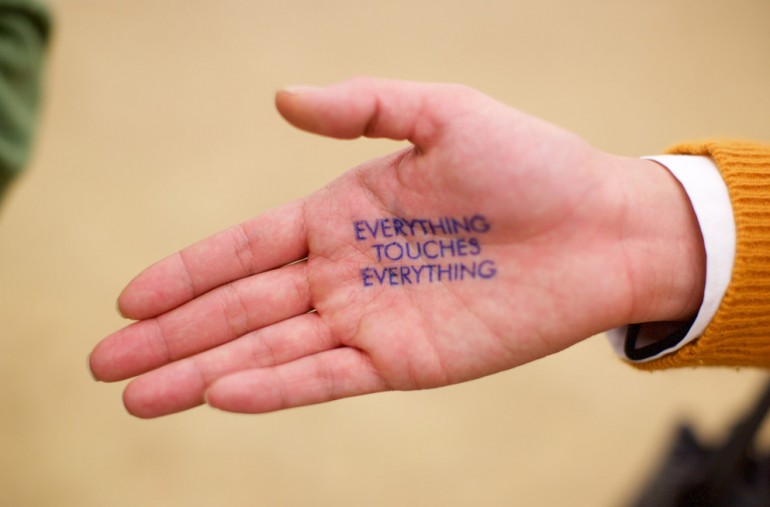 Urban Meyer's Strategy for Winning in Times of Change
If you had been watching the Ohio State vs. Michigan game that November afternoon in the 4th quarter with the score 28 to 21, when J. T. Barett, Ohio State's second string quarterback broke his ankle, you like most, probably exclaimed something akin to, "Well, that's it! The season is over for Ohio State."
With #13 Wisconsin and its Heisman Trophy quarterback next on the schedule, there seemed little hope that Ohio State could recover. I must admit that I was one of those fans, that is until one of the announcers happened to mention how Meyer deploys the "next up" strategy.
"Next Up" Mentality: Recruit for Winners, Not Backups
Meyer recruits for winners, not backups. Thus, the logic goes, everyone trains to be his best – not only on the field, but in all he does- so that when it is his turn to be next up, he is ready.
Thus, Meyer's first lesson in leadership that day was about change – in football or in business. Because we can not always anticipate change, we need to have a robust and adaptable strategy to face it and win. As business leaders, we need to keep looking until we find the best talent, develop it with the best training and coaching we can find, keep challenging that talent and have this talent constantly competing to be top performers.
How does the "Next up" strategy match with your strategy for talent acquisition and development? What is your change management strategy?
After the winning touchdown, I watched Meyer demonstrate his second lesson in leadership.
When asked by a reporter in the post-game briefing how he thought Braxton's injury would impact the Wisconsin game the following week, Meyer said that he had asked his offensive coordinator if Cardale Jones (the then 3rd-string quarterback) would be ready to face #13 ranked Wisconsin in one week.
Meyer told the reporter, "Yes, my offensive coach said Cardale will be ready in one week, so he'll be ready."
Empower Your Teams
For a man like Meyer, or for most of us, to have that level of confidence in our ability to select, then empower those reporting to us is an act of great courage and trust. As business leaders, we can't have only a "Next Up" strategy for players but also for our leaders and managers.
So, how much confidence do you have in those who report to you? Are you able to delegate and empower on such a level that you can take their word on the most critical issues?
Finally, the ultimate lesson was that without Meyer's deployment of the "next up" strategy and total trust in his offensive coach, the 2014-15 Ohio State football team would have been unprepared to win in a time of major change. But it was – and the rest, they say, is history.
Well done, National Champions! Well done, Urban Meyer.
And thanks for the lessons in leadership.
---
Photo courtesy of Sebastiaan ter Burg.